So it's been a few months since I posted my latest sewing designs. I've been making newborn diapers for friends who were expecting. Diapers for Joel. And mama pads for me. No pictures of the mama pads. But I am excited about getting more made. I recently bought a drill press and dies and converting it to a snap press. I am in love with snapping. I've also learned how to serge diapers better and am loving the simplicity and quickness in not turning and topstitching. Here's my latest results.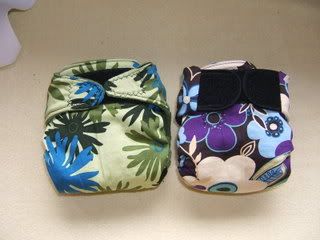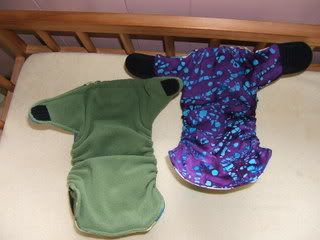 These are two NB fitted diapers I made using the mamabird pattern. They have internal soakers. The green one is made with an old fleece shirt of mine and is SO soft. I made a diaper with Joel and fleece pants previously with that. The purple/blue diaper I just love. All cotton outer, but is so pretty. I used piping around the velcro for a more finished look.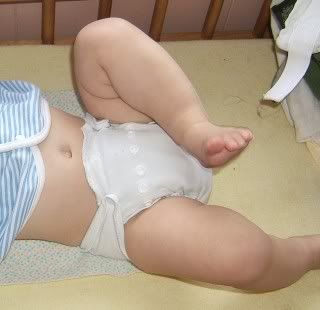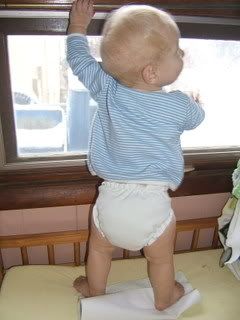 This white diaper is using the free Darling Diaper Newborn pattern. I used an old white t-shirt. It has an internal soaker of two layers and a 4 layer snap in soaker. For 8 total layers. This is SO stretchy. It doesn't actually fit Joel very well... seeing how he's 11 months old, not a newborn. But it was so stretchy that the snaps worked on the tightest setting, top row and his small tushie fit in the back. I can't wait to have more babies to make more of these.
And.... Fattycakes!!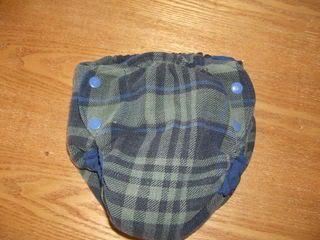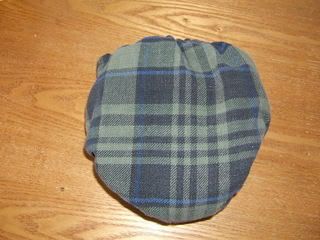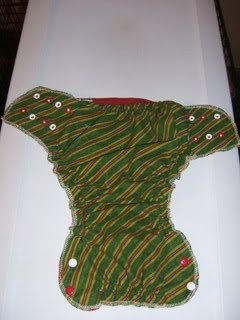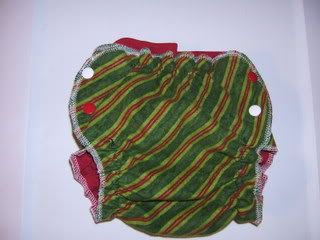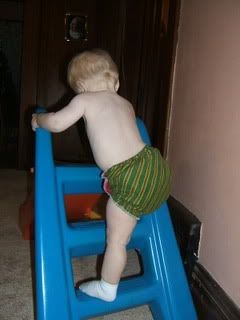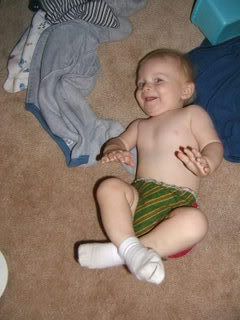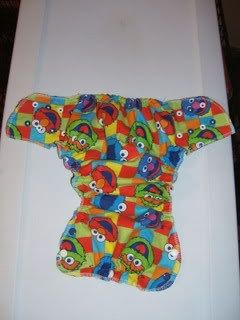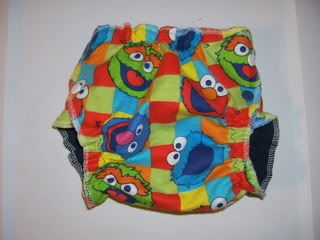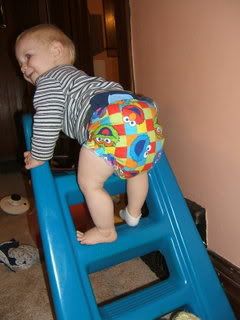 These are all my fattycakes that I've been working on. The first one I turned and topstitched and put the elastic in the seam allowance. The others I used hidden elastic, then serged. That is the way I prefer. These are all pockets. (notice the last one has his night time stuffing sticking out? we fixed that before bed...) These are all fitteds and need a cover. But I have some cute PUL to make some waterproof ones. I have enjoyed making these. The snaps are fun and the pocket opening has so much room for stuffing. They make really nice night diapers. I just need to get some matching suedecloth or microfleece so it keeps Joel drier at night. Just using the fleece liners keeps him dry in the front only, not the sides.