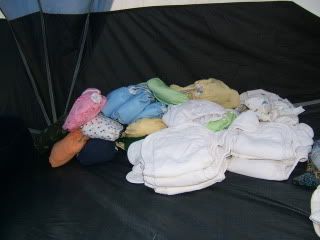 So most of these are store boughten, but this weekend we went camping. It was a pack in, pack out place, so we decided to bring our cloth. Yes, we packed them all in an army duffle bag, threw them inside the kayak, then kayaked across the river with them all. Then hikes another 100 feet with all of our stuff.
But the view from our campsite was gorgeous.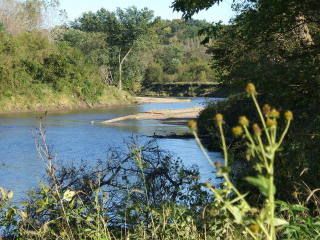 And there's our tent way at the bottom of the hill.